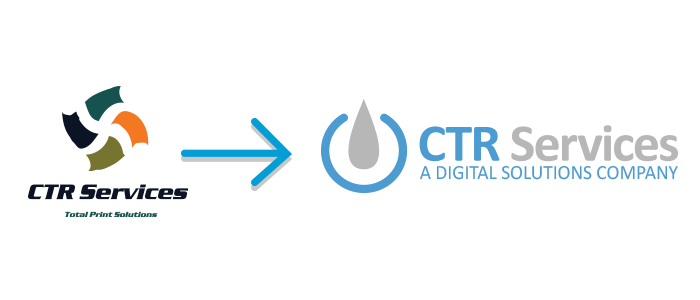 We changed our logo design a little while back to reflect the changes and evolution in our company. The new logo symbolizes the bond between our history with printing, and our evolution towards digital. The symbol of the power button epitomizes the use of digital technology for clients web based projects and marketing efforts. The blue ink holds true to our history of printing. Both of these elements together show the marriage of our printing past with the exciting digital solutions of our future.
We've adapted our slogan due to this as well. We originally were "Total Print Solutions", but we have changed that because the more we discussed what value we bring to clients, we realized we were doing far more than just print for them. We tossed around many ideas and settled on a favorite, but we had a couple other options. So we thought, let's ask clients and get some of their feedback. Well they overwhelmingly supported our in house favorite of "A Digital Solutions Company". We believe this reflects where our company is and will continue to go in support of our accomplishing our client's objectives.
When this company was started nearly 10 years ago we were just a small, but very reliable local printer to our clients. Thanks to the downturn of the economy in 2008 and 2009 it forced us to rethink every way we do business. It forced us to develop ways for our clients to have their own custom print websites, the ability to cost effectively order on-demand, and create comprehensive campaigns for them without their need to hire more staff. We invested in technologies that improved automation and quality control so that we could scale our growth correctly to meet client needs. We have now truly evolved to be a partner with our clients for everything from branding and design, marketing initiatives, and of course still their print collateral.
We are excited about the journey we are on, and are thankful for the clients and partners we have with us.